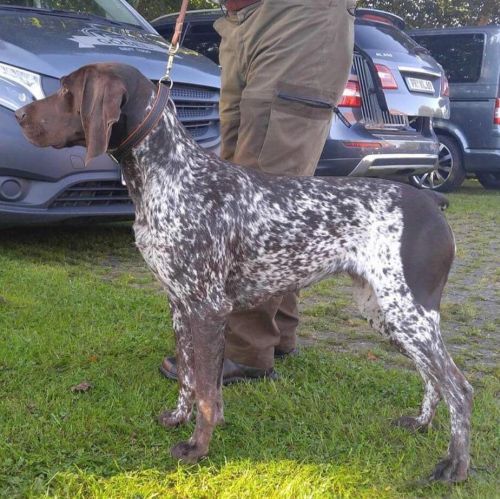 Hazel Vom Canuck   - D1.S1, VGP 1( 334 points ) V,  HD A1


Hazel is a very elegant female with an outstanding structure and amazing head.

She was trained and tested in Germany and has passed her test with very high scores.

She is a very serious hunter and truly versatile in her abilities. 

She has very stylish points and an exceptional nose.

Her conformation is unremarkable and we are very lucky to have produced such a fantastic female